There is room for gains in the ProShares UltraShort QQQ (QID)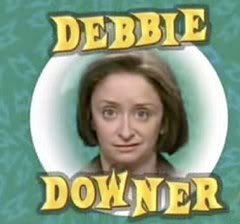 Stockmasters, reposting this article from October 1st, however the QID is still super low, something to think about. Talk about an oversold ETF. In the face of the best quarter on Wall Street since '98, shares of the ProShares UltraShort QQQ (ETF) (NYSE:QID) have fallen to a 52-week low in the low $20's.
(Oct 1st) If today's correction continues, investors could literally cash in on the QID.  I may be being a "Debbie Downer" or "Negative Nancy", but I know I'm not the only one who thinks that 2009 gains are unsustainable.
(Originally Posted on Oct 1st, 2009) One of the best ways to know if the market is topping and ready for a correction or a crash is when your list of stocks to short starts growing longer than your buy list. When your long list is getting longer and your short list is getting shorter, look out above. 
Fellow Masters, here are the facts:Since 11 of the last 12 autumns resulted in significant market declines and even several crashes, none of us should be surprised if we soon have another big fall sometime this fall.
There is a lot of upside potential in the QID right now, and not a lot of downside. Get in while shares are still in the $20 range.
Best of the Blogs
BlogDroid 600
Scanning and identifying the best blog entries every hour
Latest Headlines
Newsbot 3000
The most relevant financial news and articles from the Internets