Are NVIDIA (NVDA) Shares overpriced?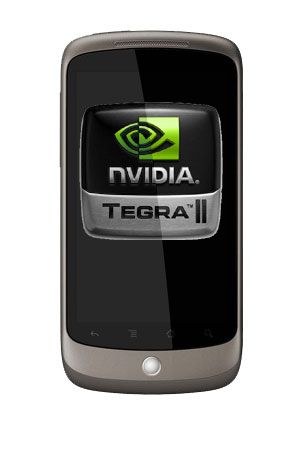 Shares of NVIDIA Corp have had a rediculous spike so far in 2011 - shares are up 55% YTD.
The question is, are NVDA shares now overpriced or will they go even higher?
Shares are up because of the hype with the company's new line of Tegra 2 Mobile chips - which boast duo core processing.
ThinkEquity analyst Krishna Shankar recently cut his rating on NVDA shares to Hold from Buy after the stock topped his $24 price target. He writes in a research note that the graphics chip company's shares now look "fairly valued," trading at 21x his FY 2012 EPS estimate for a stock he sees growing profits 20% a year. Note that Shankar's $1.20 EPS estimate for the January 2012 fiscal year, well above the Street consensus of $1. For FY 2011, the Street is expecting 62 cents a share.
The analyst sees robust growth in tablets and smartphones for the company, with market share gains in discrete graphics, and "continued dominance in professional solutions." However, Shankar adds that he "caution[s]  investors that the tablet/smartphone processor market is likely to be fragmented, with NVDA achieving success in the high end (20 to 25% of smartphone market)," but with revenues from PC and server chips based on ARM architecture 2-
3 years out.
Mastery Bottom Line:
While the outlook looks great for Nvidia, we think that investors who weren't in around the $15 level have missed the party. However, the leg up from $20 to $25 was purely momentum based, so keep an eye on NVDA, if shares come back to $20 they could produce nice profits at that level, assuming the Tegra 2 chips sell like hot cakes.
Best of the Blogs
BlogDroid 600
Scanning and identifying the best blog entries every hour
Latest Headlines
Newsbot 3000
The most relevant financial news and articles from the Internets