Ruger (RGR) posts huge gains after 2008 Earnings
Sturm, Ruger & Company (NYSE:RGR) has been off the charts lately - I called it back in November in my article titled Will Sturm, Ruger & Company have a good Q4? Since my article was written, shares have nearly doubled, running from $5.55 all the way to $9.31 today, a 68% return. I love it when a plan comes together.  So where does Ruger go from here?
The election of President Obama and a Democratically controlled Congress has been a boon to U.S. handgun makers, with sales of one pistol manufacturer climbing enough that an analyst Wednesday upgraded its stock to "Strong Buy" from "Accumulate."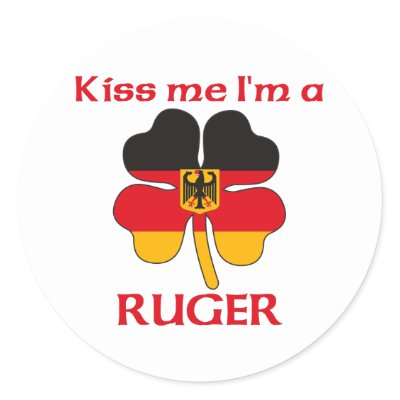 CL King & Assoc. analyst Jim Barrett upgraded shares of Sturm, Ruger & Co. after the Southport, Conn.-based company reported its firearm revenue soared 81 percent in the fourth quarter.
"We are raising our rating, recognizing that sales are benefiting from what is clearly a one-time surge in gun sales due to the arrival of the new Democratic administration," Barrett said.
RGR One year Chart
Since President Obama's Nov. 3, 2008, election, Sturm's shares have climbed more than 20 percent. And shares of rival Smith & Wesson Holding Corp., based in Springfield, Mass., have shot up about 40 percent.
Deutsche Bank-North America analyst Grant Govertsen, responding to an FBI report earlier this month that January background checks on potential firearms purchasers increased 29 percent from the same month of 2007, said fear of coming federal restrictions is boosting sales.
"Given heightened consumer fears of tighter gun control laws we would suspect an abnormally elevated level of firearms purchases over the next few quarters as consumers
continue to stockpile guns, especially handguns and tactical (weapons)," he said.
The wave of gun buying is lifting sales of firearms retailers, too. Last week Sidney, Neb.-based sporting goods chain Cabela's Inc. said its fourth-quarter profit beat Wall Street estimates, partly on robust gun sales.
Cabela's expects the surge of gun buying to continue.
"We are not seeing the demand slow down," Cabela's spokesman Joe Arterburn said. "Many (customers) are first-time handgun buyers, who have never had a handgun in their home but believe now ... is a good time to buy them. More women are coming in looking to buy handguns, as well."
Stockmasters, get in on Ruger while you can - and go buy a gun before they run out. Just don't shoot your eye out, kid.
Best of the Blogs
BlogDroid 600
Scanning and identifying the best blog entries every hour
Latest Headlines
Newsbot 3000
The most relevant financial news and articles from the Internets